ये आन तिरंगा है ये शान तिरंगा है
अरमान तिरंगा है अभिमान तिरंगा है
मेरी जान तिंरगा है. हर घर तिरंगा है .
In view of celebrating 75 years of independence, our honourable Prime Minister Shri Narendra Modiji has envisioned the great initiative "Azadi Ka Amrit Mahotsav" to relish the history, achievements and culture of our great nation "India". Maxfort School Rohini wholeheartedly immersed in this celebration with splendid special assembly presentations by the students of Grade III, IX and XI under the able guidance of our esteemed Principal ma'am Dr. Ratna Chakravarty on Saturday, 12 August 2022.
The day began with hoisting the tricolour flag by honourable Principal ma'am followed by march past by the school Student Council and filled the students with deep honour and respect for their motherland. Respected Principal ma'am addressed the gathering by motivating the students to follow nationalistic spirit and take pride in being an Indian and fulfil one's duty with responsibility. She also emphasized on the role of youth today as the true wealth of a country.
Unfurling the national festival mood in the special assembly by Grade IX and XI, a musical rendition by the school choir was presented which sang patriotic songs that awakened everyone's feelings towards the motherland. The students also performed on foot tapping classical dance and patriotic songs to mark their tribute to the nation. Azadi Ka Amrit Mahotsav was also the theme of a dramatic performance highlighting the voyage of 75 years of Indian Independence.
The young patriots of Grade III presented their emotions with great fervour through energetic music and dance performances. The role play as freedom fighters acquainted the students with struggles, passion and dedication of the true brave hearts.
Indeed, it was a day of joy, a day to love and respect our country and make it a better place for Indians to live and experience the freedom, peace and unity in diversity. The students thanked our esteemed Principal ma'am for being a great advisor and a commendable role model. It is her vision and enthusiasm that keeps the desire to succeed alive. Eventually, the special assemblies turned out to be a thumping success with the motto of following "har ghar tiranga movement" and multiplying the love and respect for our great nation in the hearts of all present.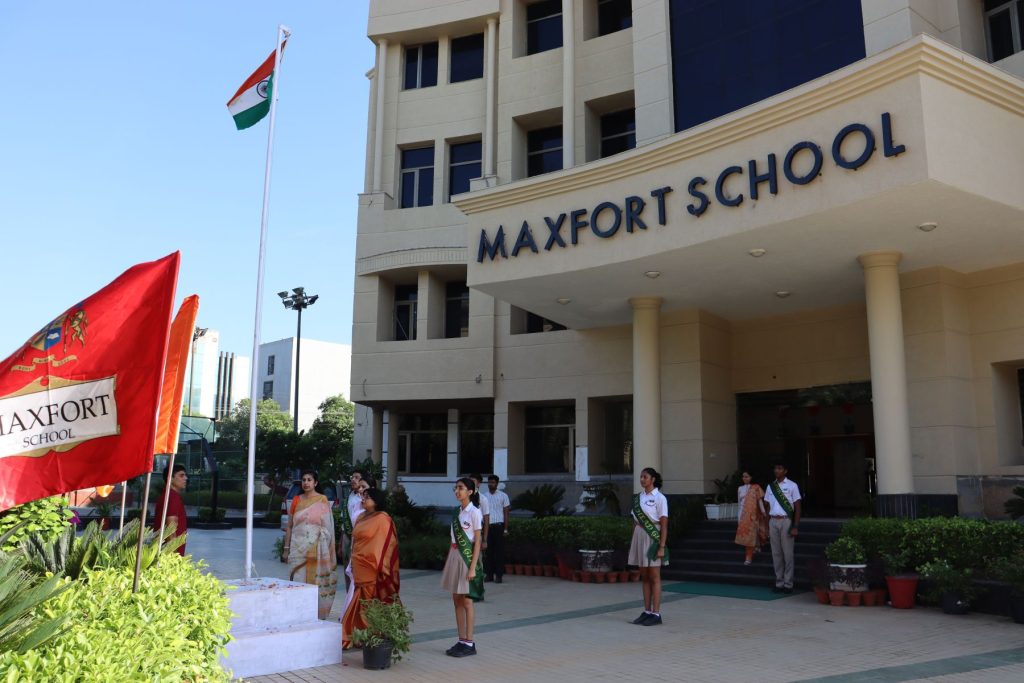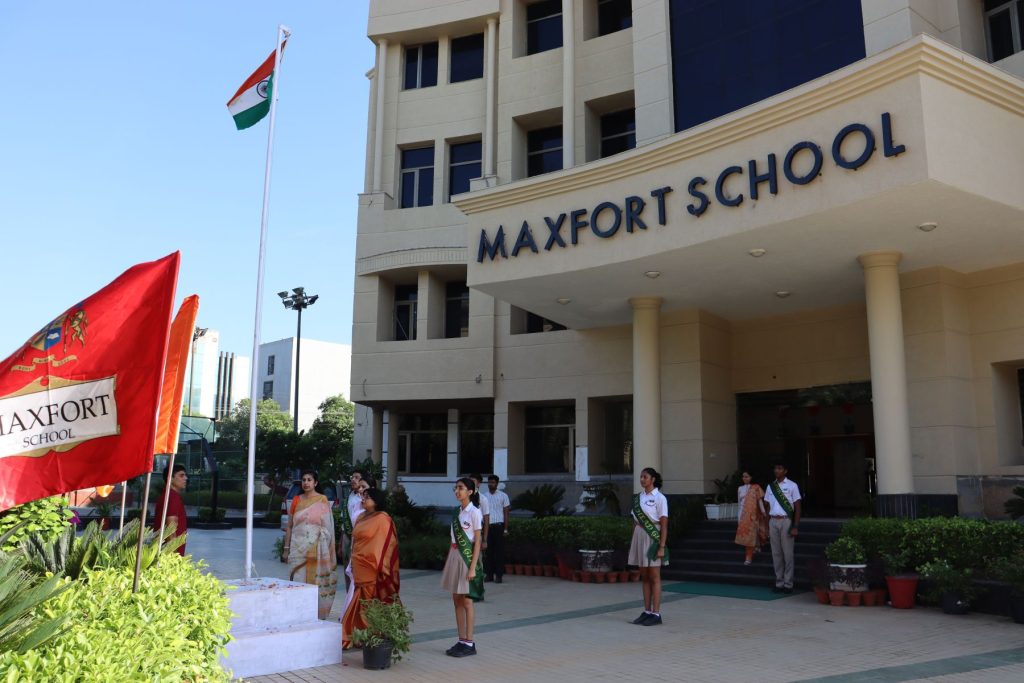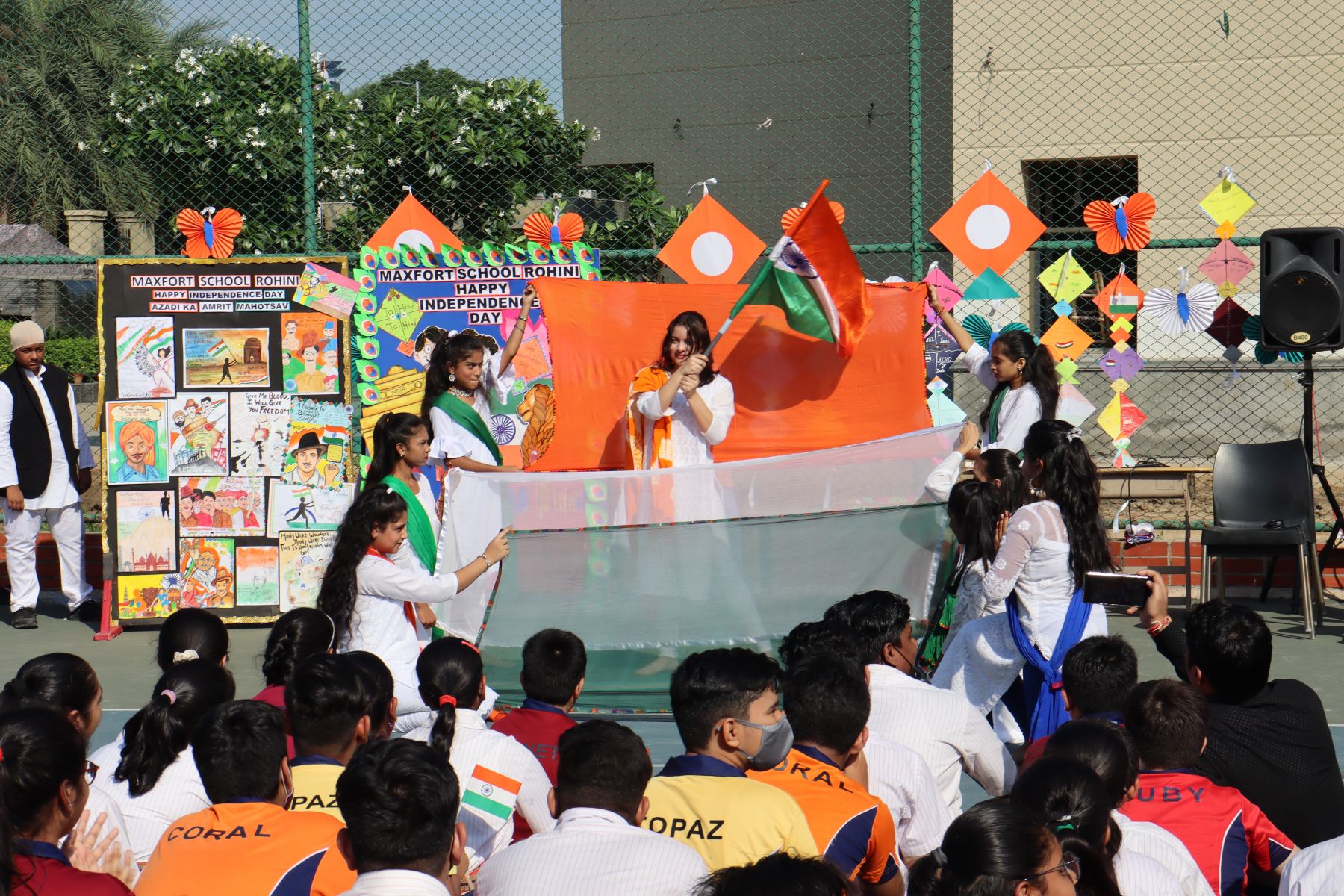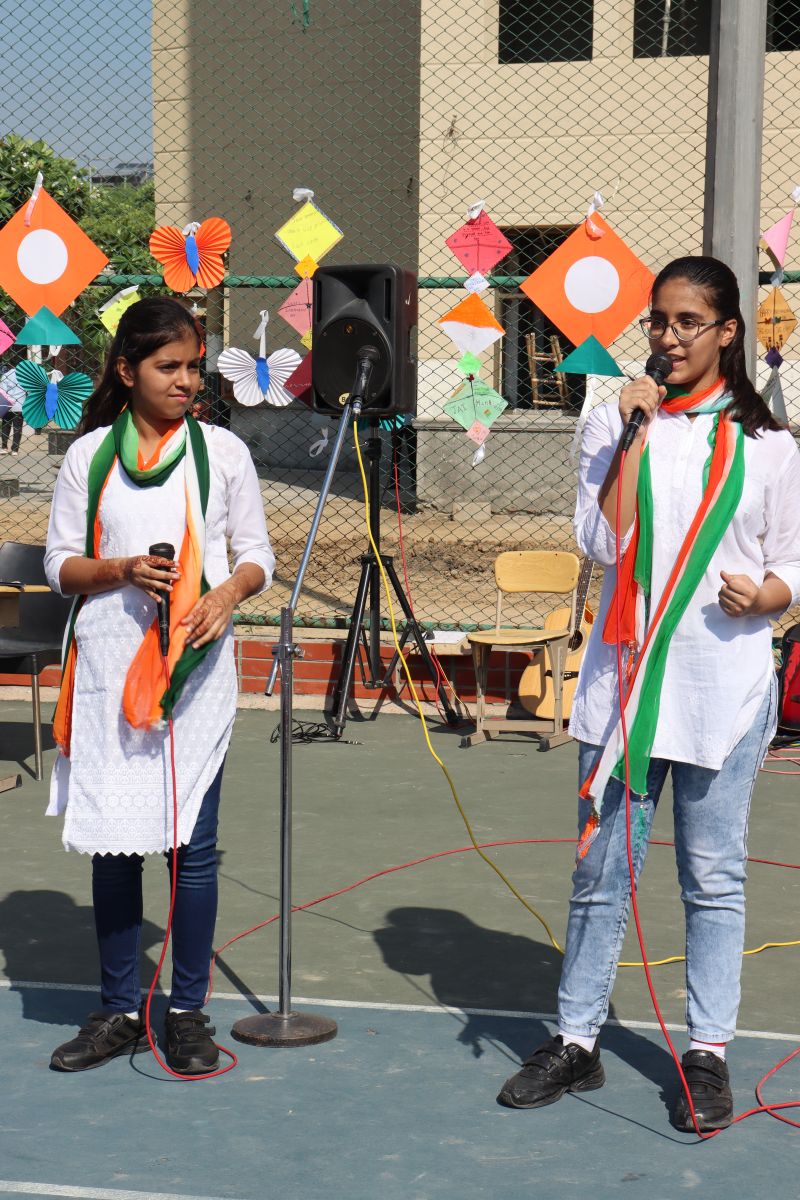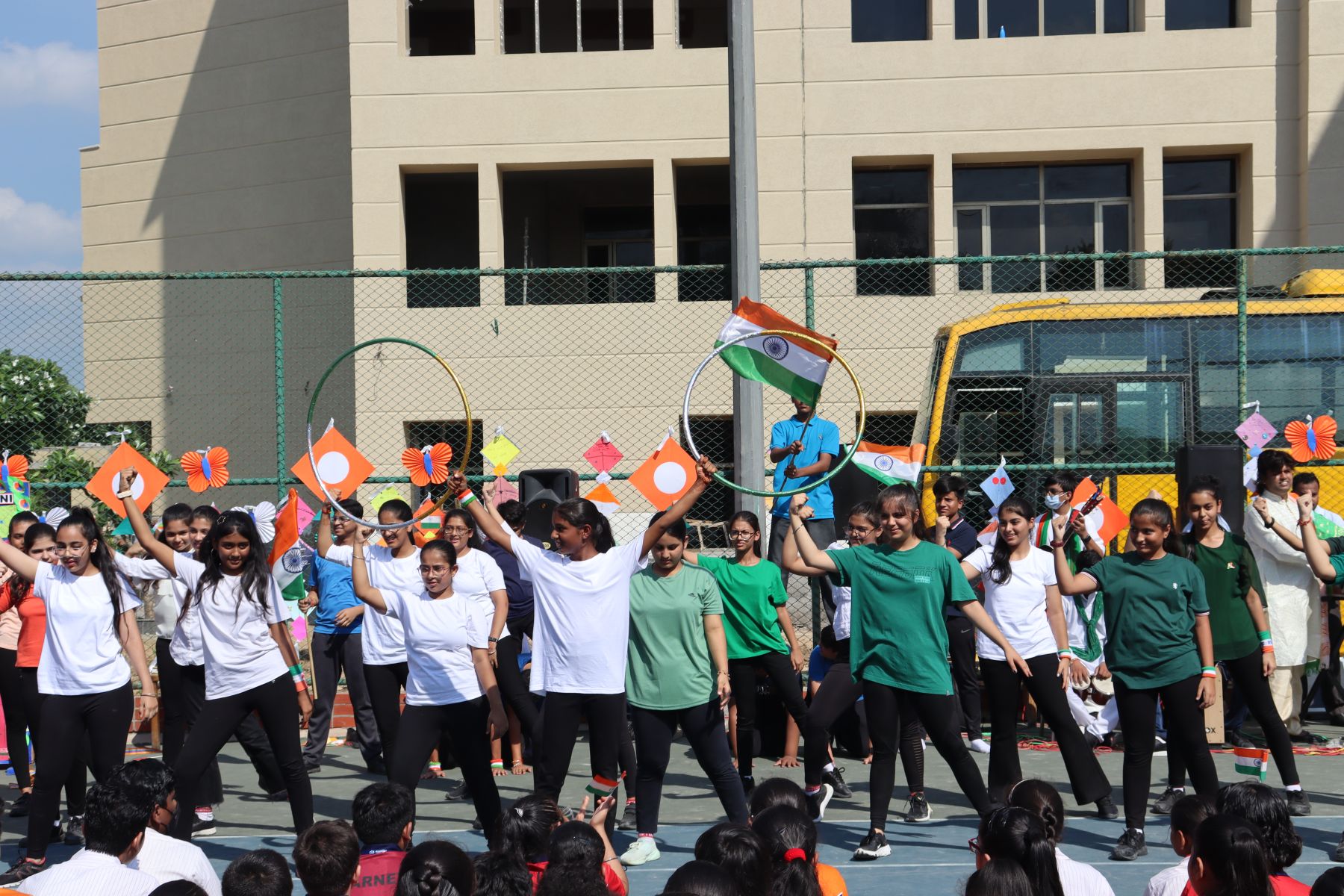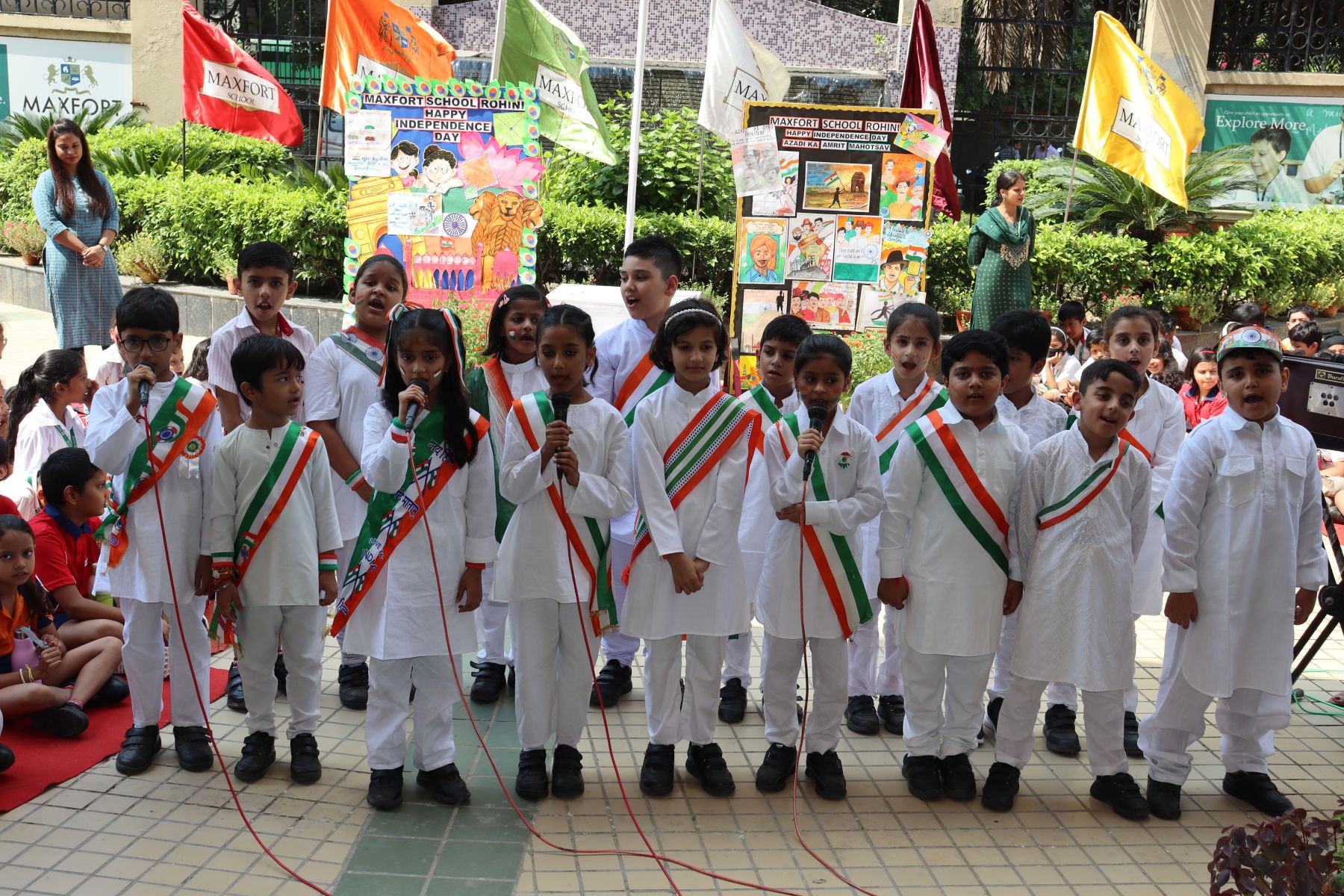 mam flag 3mam flagmam podmam1